Our family eats, breathes, and of course races PONTIACS!

Johnta1 races a
1970 Formula Firebird
with a 455SD and Turbo 400.Johnta1 also races a
Pontiac powered dragster
that has a 455 Pontiac with Ram Air IV heads and a powerglide.
Julsta1 races a 1970 Trans Am with 400 Pontiac and Turbo 400.She also races a 1993 Grand Am in powder puff races.
Jeff raced a Junior Dragster, now races a 1970 Esprit (Formula clone)

Here you can find just about anything for Pontiacs.
If you can't find it at the other web sites try mine,you'll probably find it here.
Look thru the links to the left, and also the
Automotive Calculators
and
Tech Files
.


Pontiac Eulogy
Read for a commentary on the demise of the Pontiac Brand.

Check out the new MR-1 Pontiac block from Kauffman Racing!
These pics are provided by Kevin Swaney of
Tin Indian Performance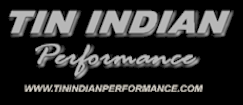 For some more parts, try Criss Pontiac:
Criss Pontiac

Aug. 4, 2018
On Aug 4, 2018 at Summit Motor Sports Park, Jeff Kauffman reset the record with a 5.84 @ 244.29 mph
The next day they made another pass at 5.93 @ 242 MPH!
(was a lot hotter and greasier track)
Congrats, Jeff and crew!
Video of Jeff's pass

July 31, 2015
On July 31, 2015 at Summit Motor Sports Park, Jeff Kauffman sets a new record 5.98 @ 238.22 mph
Then on Aug. 3rd, Jeff Kauffman does it again, A NEW RECORD!
Jeff Kauffman lowered his ET record by running a 5.966 @ 239.40 mph!
Congrats Jeff on another awesome blast with your Pontiac powered dragster!
Congrats to Jeff Kauffman and the KRE crew for making History!
September 5, 2014:
They ran the 1st ever 5 second pass by a Pontiac powered car!
This is a long time coming!

Are you looking for the Biggest, Baddest, HUGE Pontiac Power Engine?
From Lynn McCarty of
RamAirV.com
:
We have completed the design for this engine at 620 inches. This will be the standard deck height most economical version. We also installed a 60MM cam for more intake valve area. We also have a specific design for valve spacing(we get much bigger numbers with the bigger bores with just a stock cylinder head). This engine will have a 2.40 intake valve with a 1.725 exhaust.
We have now available a new RAV crate motor for a reasonable price.
McCarty Racing exclusive design
620 Cubic inches
RAV heads
2.45 intake valve capability
street engine capable
street/strip engine capable
Race engine capable
Fuel Injection available
Stock height single plane intake
Cast intake single 4 or 2 X 4
traditional style "Pontiac" block
Forged steel traditional crank
Priority oiling
up to 60MM cam(12% additional intake valve flow)
stock style headers or tubular exhaust manifolds
Turbo or NA available
Intake ports matched to cubic inch size for RPM desired
standard valve pan arrangement
standard front cover arrangements
Stock Pontiac deck height arrangement(depends on application)
Very reasonable price
Much more economical than big bore race block.
CNC porting capable
stock intake height capable
Kick Chevrolet, Ford, and Mopar butt capable.
Some engines require special additions.

NEW!
Try Hammertime Racing for your Pontiac Parts and Power!


Here are two new Firebird books coming out!
NEW!

NEW!
Automotive Math Excel Sheets by OMT (Jim Taylor)
NEW!
Excel Gear Ratio Sheet by Kevin McCloskey


Check out my new
Pontiac Engine Search
page.Just input the engine code number and it will find it for you.Or search by year,CID,head code,HP rating,trans,carb number.
Check out my new
Pontiac Axle Search
page.Just input the axle code number and it will find it for you. Or search by model or year.
Check out my new
Pontiac Intake Manifold Search
page.Just input the intake casting number and it will find it for you.Or search by year,type of manifold,or material of manifold.
I've added a
Pontiac pictures
page.Let me know if you would like to have yours added.
I've also added a
Pontiac Ads
page.

Having problems with your Pontiac overheating?
Look at my new page on modifying the water pump for better cooling.
This was suggested by George Kujanski on PY boards.
Water Pump Mods

Try my new Dealer Zone Input Form:
Dealer Code Input Form
My New Dealer Zone/Code Search:
Dealer Number and Zone Codes Search
My new Pontiac Starter Numbers:
Pontiac Starter Numbers

NEW!
MR-1 Heads Up Class Race at Pontiac Tri-Power Nationals
Coming Aug 3-4-5, 2018 !
Calc Engine Size For MR-1 Heads Up Race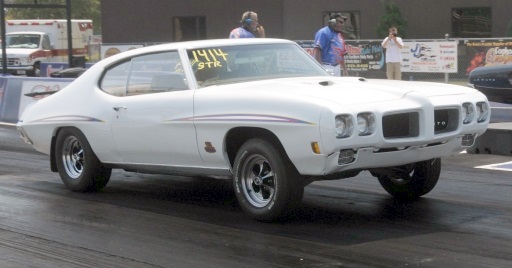 From Wally Becker:
Kevin Swaney built the engine in my 70 judge street car and I race it a few times a year.
The build is 7 years old now and about 16000 street miles.
3880 lbs. street radials, 11.41@123 MPH 1/4 mile and 7.4@96 MPH in 1/8
Had it since 1980.
Wally
2016 UPDATE!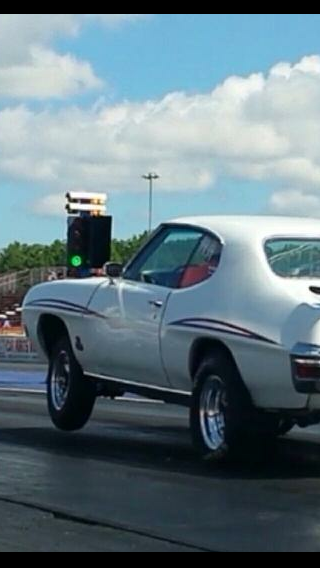 "We are getting the launch down a little better, got our first glimpse of air under the LF tire.
Thanks for all you guys do for the Pontiac world.
Kevin Swaney engine, Kaufmann Racing Eqpt parts.
Wally"
511 CID MR1A Pump Gas Engine
KRE D-Port heads
Hyd Roller Cam
Victor Intake w/ Prosystems 1000cfm Carb
MSD Distributor
Kooks Headers
Richmond 4+OD Transmission
3.70 Currie 9+ Rear Gear

35 Spline axle
Tru Trak Posi

3800 pounds

Window Stickers For Your Pontiac
For a new service by Mike Noun, get your correct window sticker for your vehicle.
Check out his website:
Pontiac Reproduction Window Sticker Service
Picture of a 1970 Window Sticker:
(not to scale here)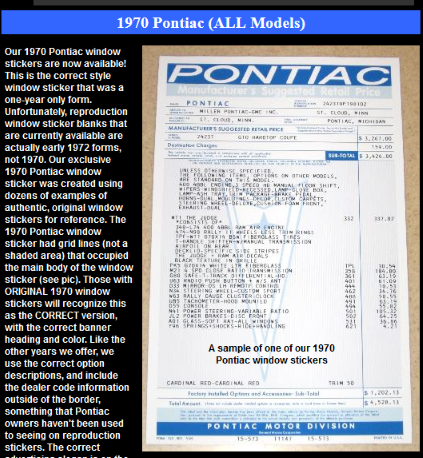 Looking for some vinyl graphics for your car/truck?
Visit:


Update! May 30, 2014
Congrats to Jeff & Mark Kauffman on becoming the Fastest Pontiac Ever!.
On May 30, 2014 the KRE team of Jeff and Mark Kauffman were at Norwalk Raceway Park for a Friday test and tune
and laid down an impressive 6.197 ET @ 229.27 mph!
This is the fastest a Pontiac engine has ever ran and only a few thousands off the quickest time a Pontiac engine has run.
Awesome job guys!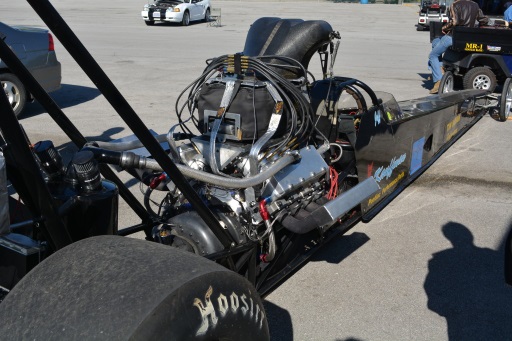 Update! Aug , 2011
Congrats to Todd Filson for his Q-16 win at Norwalk Tri-Power Nationals!.

Update! Aug 12, 2008
Congrats to Jeff Kauffman of Kauffman Racing Equiptment.
Jeff ran the quickest time ever for a Pontiac using the MR-1 block.
He ran a 6.62 at 209.20 MPH at Ames Tri-Power Pontiac Nationals in Norwalk Ohio.
He was the #1 Qualifier on the Open side.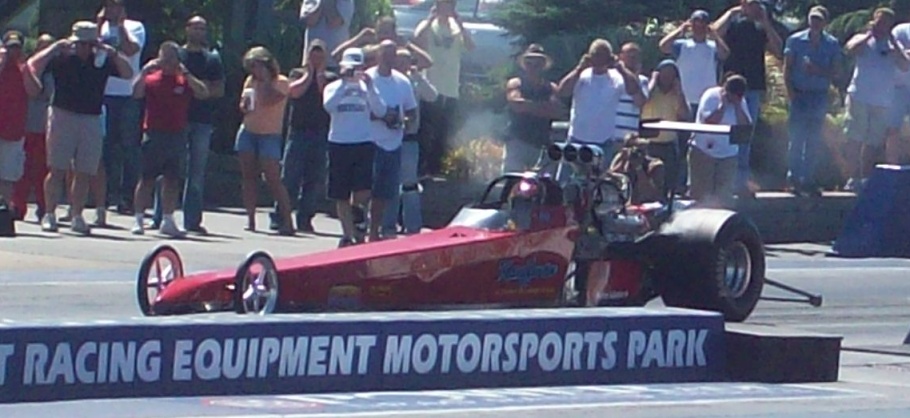 Congrats to Michael Campolucci.
He was the #1 Qualifier on the door side of the Q16.
Woo Hoo!
He ran 7.58 at 179.09 MPH
He also runs a MR-1 Pontiac block from KRE (Kauffman Racing Equiptment)
He and his Dad have a beautiful new car now, a 2007 GTO.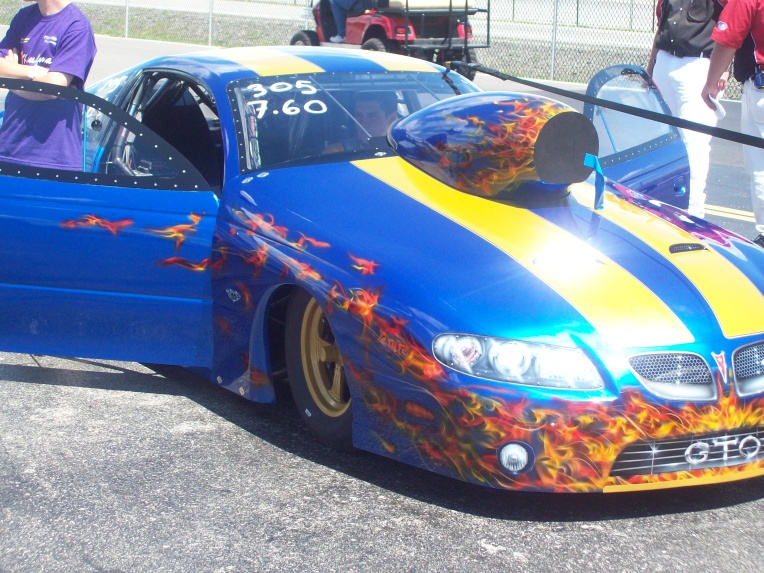 ---
KRE's MR-1 blocks were kicking some ass.
Great Job Guys!
2008 Q16 Qualifying Sheet
---
Congrats to Kelvin Poe
Q16 Winner - Norwalk 2009 !
Congrats to Kelvin Poe ( and his beautiful 70 TA ) on his Q-16 win at Ame's Tripower Pontiac race in Norwalk.
His car has a naturally aspirated 525 CID engine on alcohol.
The finals had 2 beautiful cars of Michael Campolucci and Kelvin paired up and had an excellent race.
The margin of victory was real close.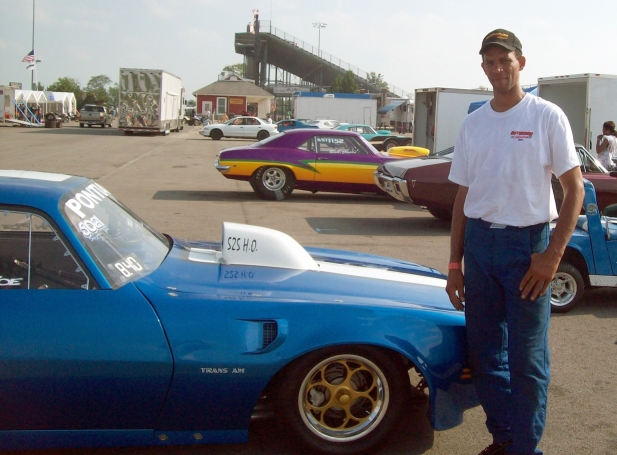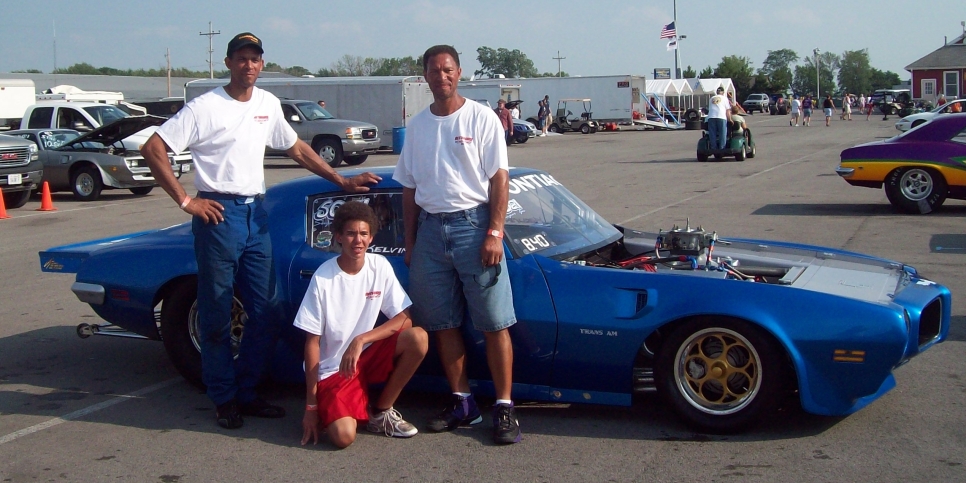 ---
Update! Jan 23,2004
I ran a 400 with a 4.25" crank,.030" over 455 pistons.
Ran a best of 5.18 at 131 MPH.
I ended up 5th in track points for the year.
I also got 1st in our Mega 16 race series!
No engine parts breakage this past year.
Hopefully I can get another 455 stroker going and
get my 70 Formula back out this year.
Update! May 16,2004
This was our first Quick 8 race. This is ran on a .400 Pro tree
And I won 2 rounds! Woo Hoo!
Rail was running consistant and I was on.
Ran 5.32's about all day long.
Still using the 400 block with a 455 Butler crank setup.
---
---
Update! June 4,2004
This was our second Quick 8 race.
And I won it! Woo Hoo!
Rail was running consistant and I was on.
Ran 5.28's about all day long.
Update! June 19,2004
Made it to Cordova Pontiac Nationals.
Made the Sat. qualifying for the Kauffman Racing Quick 16 as #1.
In the Top race, I won it!
Running 8.31's at 157 mph. I had packages of .002 , .006 , .012 , etc.
Car was running great!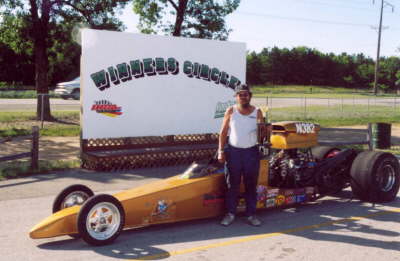 Update! June 20,2004
I was the #1 qualifier in the Kauffman Racing Quick 16.
First round had a perfect light and ran on my dial with a 2! .002 package!
2nd round had a .015 light and broke out .003 second. Boo Hoo!
Update! August 8,2004
Went to Ames Tri-Power Nationals.
The weather was great and the track was awesome.
There were a ton of cars there. The biggest turnout yet.
The best part is I won the KRE Quick 16 Sunday!
Woo Hoo!
Qualified with an 8.31. My brother qualified with an 8.37.
Paul Spott's was #1 - qualified with an 7.447 I think.
Todd Filson qualified #2 with 7.744 I believe.
KRE Quick 16 Qualifying list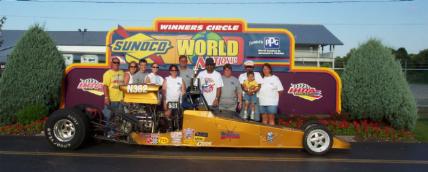 ---
Update! Sep 17-19,2004
Went to Indy for the Div 3 NHRA Bracket Nationals.
1st time pass the dragster ran a slow 5.67 in 1/8th mile.
Checked compression and found the head gasket blown.
Drove back home (2hrs) pulled my engine and put a stock 400 with .480 lift
hydraulic cam and 6X heads (8.5 cr)
I used my alcohol injection because I didn't have an electric pump or hoses to
make the carb work.(or the time)
Just made it to the one and only time run for Sat.
Ran a 6.76 in 1/8th with the engine laying over big time at half track.
Cam wouldn't pull to my original shift chip.
Changed shift chip,leaned out the injection for the small engine,
and took a wild guess at the dial-in.
Ran a 6.29 getting way out of it.
Oh well, at least I made it to the first round.
Update! Sep 26,2004
Woo Hoo
I won 1st place at Coles County Dragway!
Car was running great. (slow but great)
Using a stock 400 with .480 lift hydraulic cam.
---
Update! Aug. 31 - Sep. 2, 2007
My family and I along with my brother and his family went to Sikeston Dragstip
for their Trail of Tears Pontiac race.
I ran my 1973 Trans Am and my son drove his 1970 Esprit/Formula clone.
I ran good but didn't have any luck.
My son though went to the final round on Sunday and got the Runner-up position!
He was very happy, also his first final round race.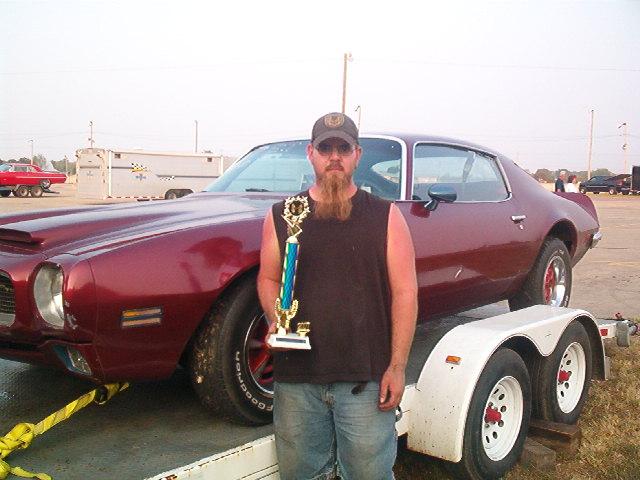 Until Next Time -
Stay tuned for more.
Thanks for visiting my site. I hope you enjoy it.

This page is continually being
updated. If you have any suggestions, problems
or ideas, please e-mail them to me.
Thanks, John Wallace


Send e-mail to
johnta1@wallaceracing.com




My Favorite Links